Hotel services by Dussmann
Facility Management for Hotels
Hotel operations are often very turbulent behind the scenes. Fluctuations in occupancy, holidays and other seasonal factors can cause major challenges in staff recruitment. Our broad portfolio of hotel services offer you support in all areas that are not part of your core business.
We are specialized in the provision of services to hotels. Our management has over 20 years of experience and this helps us to understand the individual needs of each hotel very accurately. Our staff is specially trained for the requirements of each hotel and wears the hotel's uniform.
We are very aware that immaculately cleaned rooms and common areas are a key factor in ensuring that the hotel makes a good impression on guests during their stay at your hotel. Our professional services make a significant contribution to guest satisfaction, to cost savings and transparent monitoring.
If you would like to find out more information about our hotel services, call us or write us an e-mail.
Housekeeping
Complete cleaning of departure and stay rooms
Professional cooperation with the reception of your hotel
Replenishment of minibars
Checking and replenishing toilet paper and other toiletries
Checking the completeness of the room furnishings and equipment
Checking the technical condition of the rooms, their furnishings and equipment, including wallpaper, ceilings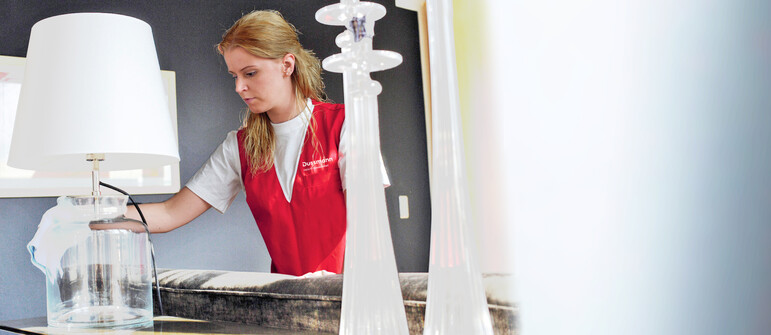 Stewarding
Cleaning of glass windows and partitions
Dusting of windows and cornices
Removing cobwebs
Washing white and black dishes
Sorting and storing
Polishing glasses and glassware
Cleaning the kitchen
Cleaning cookers
Waste management
Washing kitchen equipment
Sweeping and mopping floors
Cleaning cooker hoods
Bar and restaurant cleaning
Vacuuming chairs and carpets
Door washing and cleaning
Dusting
Window cleaning
Cleaning lights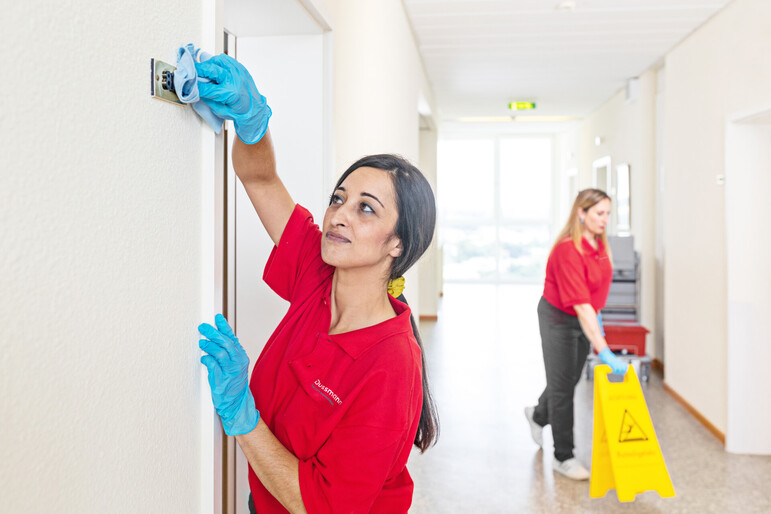 Public areas
Lobby and offices
Congress halls
Staircases, lifts, corridors, toilets
Spa centre, fitness centre, spa and treatment rooms
Outdoor areas
Vacuuming furniture, including under cushions
Dusting of all furniture, shelves and wooden parts
Cleaning switches and intercoms
Cleaning bins and ashtrays
Wiping and cleaning floors
Vacuuming carpets
Washing tiles, etc.